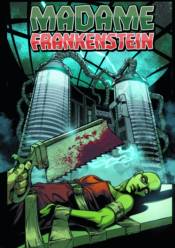 MADAME FRANKENSTEIN #7 (OF 7)
Rich, Jamie S.
Comic
$4.50
Out of stock. Will ship when stock arrives
The creature confronts her creator as both try to maintain the control they so desperately crave. But, as with many things, the more someone wants something, the easier it is to lose. It's the gruesome grand finale that promises to be more strange and horrific than anything you've seen so far!