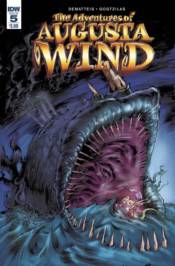 ADV OF AUGUSTA WIND LAST STORY #5
DeMatteis, J. M.
Comic
$6.50
Out of stock. Will ship when stock arrives
The Story Killer has won! The Storiverse (and all the endless tales it contains) has been erased! Can Augusta Wind and Mr. Snabbit find the fabled, ferocious Tale-Whale and use its power to save us all-or will they, too, dissolve into a universe of Infinite Nothing?